5.4.2.link for any additional information prasanna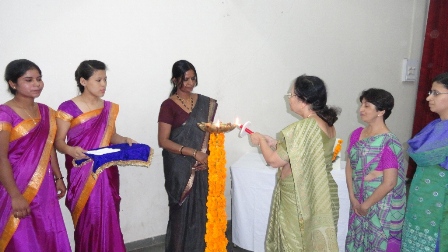 Introduction: An alumnae association is an association of former students. The main cores of the alumnae are connecting the alumnae (ex-student) to college and among them as well. In this association, it organized social events, raise funds or provide services to the society to their level.
Aim/ Mission:
The aim / mission of alumnae relations is to inform, engage and inspire alumnae to stay connected to their alma mater, support its vision and contribute to its success.
Objectives:

To maintain an up-to-date and comprehensive database of MKSSS Smt. Bakul Tambat Institute of Nursing Education, alumnae.
To identify and promote alumnae success and achievements to advance the credibility and reputation of the Institution and University.
To maintain, deepen and strengthen an enduring lifelong relationship between alumnae and their alma mater through opportunities that promote interaction and engagement with Institution.
To promote and maintain an alumnae liaison programme that will encourage alumnae to identify themselves with the Institution; to generate and sustain interest and participation in the institution programme; to inspire alumnae to contribute to the development of the institution and the promotion of its good name and reputation, locally and internationally.
To keep alumnae informed and connected to MKSSS Smt. Bakul Tambat Institute of Nursing Education through a comprehensive communication and social media programme that inspires commitment to and confidence in the Institution.
Alumnae Registration Form
Facebook: https://www.facebook.com/profile.php?id=100015350860795
Whatsapp Group:MKSSS BTINE Alumni