Library:
The library of the Smt. Bakul Tambat Institute of Nursing Education houses around 10,000 latest books from USA, UK and India on nursing, allied sciences and general topics, as well as novels.
Lecture rooms:
The Institute has well planned lecture halls and conference rooms. The halls are airy and well lit. Each hall has the latest audio – visual teaching aids like OHPs, computer, LCD/DLP projectors, speakers etc.
Hostel:
The Maharshi Karve Stree Shikshan Samstha's Sir Sassoon David Hostel provides hostel facilities for 850 girls. The hostel has a mess, recreation facilities, and a phone in each floor to receive calls, telephone booths to make outgoing calls, a health club and facilities for washing clothes.
College Canteen:
A canteen by name 'Susvad' is located on the campus. It is run by the Samstha's bakery unit. It provides snacks, bakery products, wholesome meals and tea, coffee, etc. Special care is taken to maintain hygienic environment, balanced diet and reasonable rates.






Computer Lab:
The college has an association with vocational college of Samstha to teach students MH- CET, a state government approved computer course for beginner students.





Transport:
The college has a 56 seater and 25 seater minibus for transportation of students. The college provides 50% concessional benefit through Indian Railways & State Transport for long distance traveling for students on vacation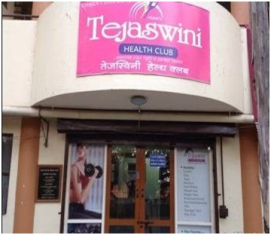 Health Club:
In order to maintain a healthy atmosphere and to keep the students fit the College has made arrangements for various types of sports for girls. There are grounds for athletics, and basketball on campus. The Samstha runs a health club for women; here students are given membership at concessional rates. The college has facilities for in-door games such as Chess, Badminton, and Caroms etc…





Help for needy students:
The College helps needy students to secure part-time jobs in their spare time by coordinating with the MUHS, Nashik. The MUHS had given donation for purchase of books for needy students through book – bank loan scheme. The college contacts donors for financial support of deserving students. The Samstha also gives financial support for few deserving students.

Sports:
The premise provides sports facilities like Carom, Chess and Badminton. Sports are encouraged amongst the students to reduce stress and ensure fitness.